Making supplier diversity a top priority
Corporate Goal Setters create jobs in the Cincinnati region through their collective commitment to minority spend. Mostly mid-cap and large-cap corporations, Goal Setters work with the Accelerator to meet their supplier diversity and inclusion goals by getting connected to minority-owned portfolio companies.
As an extension of the team, the Accelerator works with Goal Setters to:
These companies are helping create jobs and grow the vibrancy and economic prosperity in our region through their collective commitment to minority spending.
National Impact
Replicating the Accelerator Model
The Accelerator is unique in its model and in its success accelerating the growth of minority-owned businesses – both in the local Cincinnati landscape as well as nationally. The success of the model has galvanized cities nationally, helping to drive local economies and close the racial wealth gap. The impact in our region informs the approach taken in cities and regions across the country.
To deliver best in class results and resources across an extraordinary network of partners. The Accelerator continues to deepen its regional and national relationships. This is a snapshot of some of the key relationships on a national level in which the Accelerator is engaged. 
Contact Us about how your region can replicate the Accelerator's model
Key partnerships driving national impact.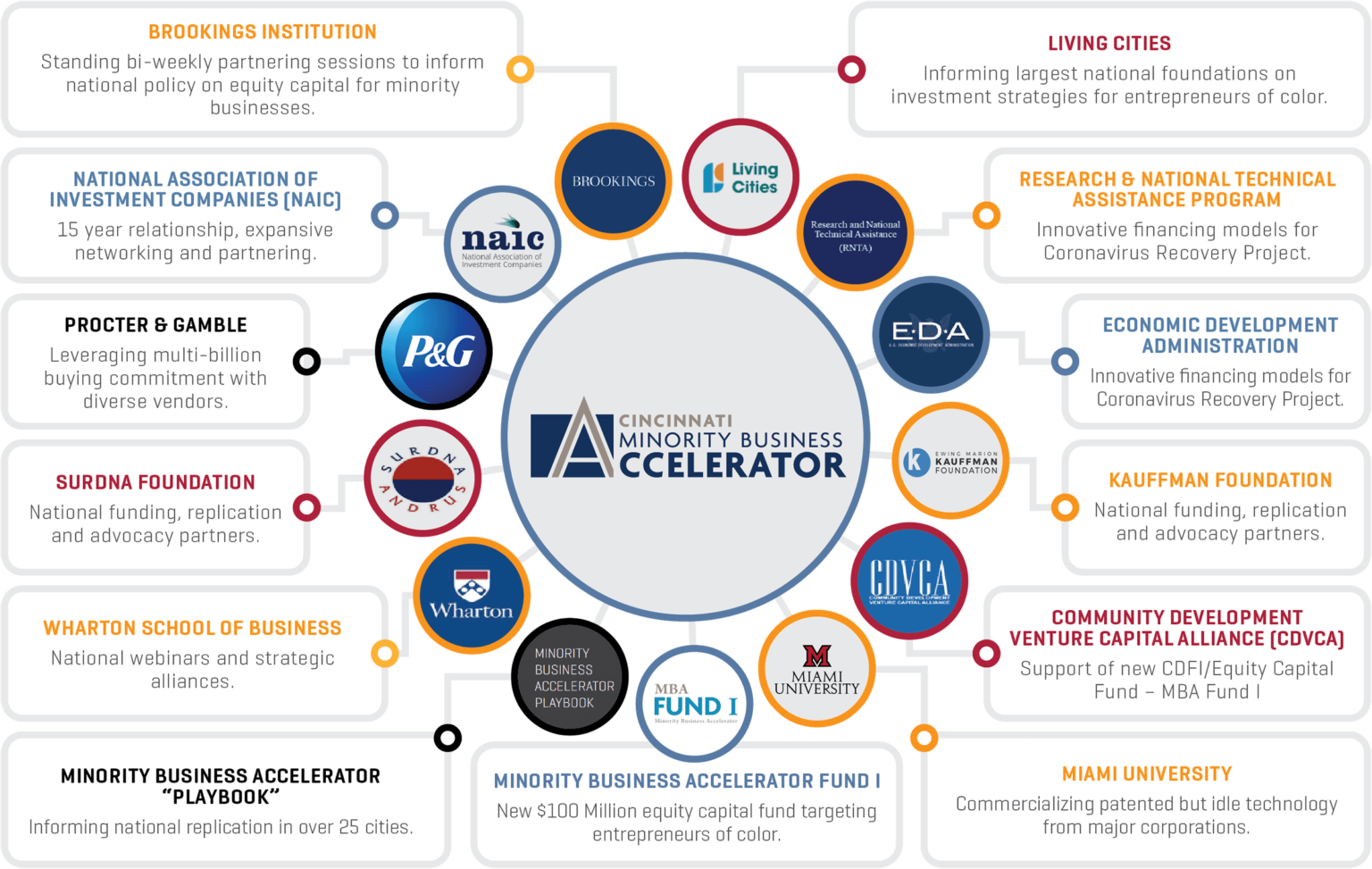 Our Strategic Partners
Collaboration to achieve common goals, inspire new ideas, and cultivate innovation.
The Accelerator works hand-in-hand with our strategic partners sharing tools and resources to further build, fund, and maximize our impact in the minority business community that we serve.